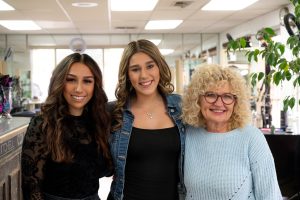 Introducing our new staff Kloey Weythman and Sylvia Gonzalez very talented amazing ladies. Welcome to Harrahs Salon!
HARRAHS STYLE SQUAD
Click on a stylist for full bio & contact info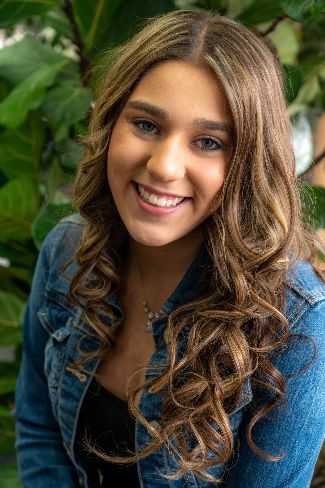 Kloey Receptionist
---
My name is Kloey, I am the receptionist for Harrahs. I do a lot of scheduling for appointments for the salon and help make the day run as smoothly as possible. I enjoy being the person to check you in for appointments and having a little conversation before you go back. I love assisting with the salon as much as I can and helping clients with anything possible.
Located just steps from Grand Junction's famed Colorado Mesa University and Stoker Stadium, Harrah's Salon, formerly Harrah's Hair Skin and Nails, has been an icon in the Grand Valley for more than 20 years. Our mission is provide the highest quality service to all our guests with the utmost professionalism. Our staff is dedicated to all aspects of beauty and style – helping you feel and look your best.
Continuing Education Classes
We learn the latest trends in haircutting, coloring and styling. we strive for complete consultations to give you the best look you desire. Our best compliment is a referral to your family and friends.
The Paul Mitchell Philosophy
---
John Paul Mitchell Systems dedicates a portion of their proceeds to supporting charities around the world as aiding in environmental projects to protect our environment.
Harrahs Salon has enjoyed being a part of the Grand Junction community since our establishment opened in 1986. The owner, LuAnn Harrah has several causes that are close to her heart. Harrahs Salon helps to support Hope West, Cancer, Family Health West, Shriners and Kiwanans fund-raisers with donations. Harrahs Salon also prides itself on supporting The Grand Junction Chamber of Commerce and local high schools, as well as citywide organizations.